December Discounts (15% off until the end of December on any of the following four plans):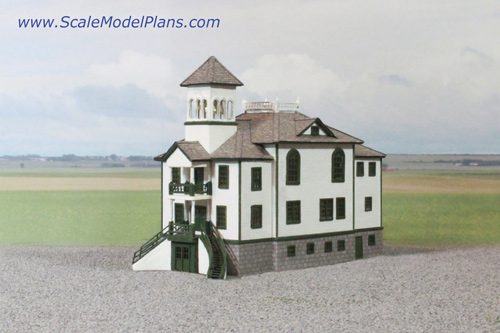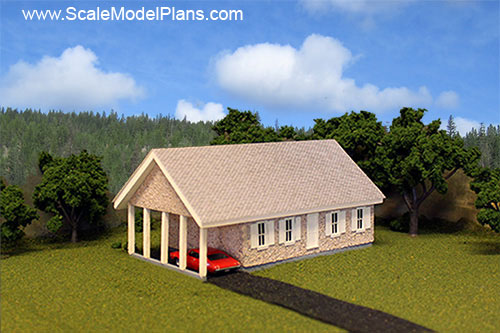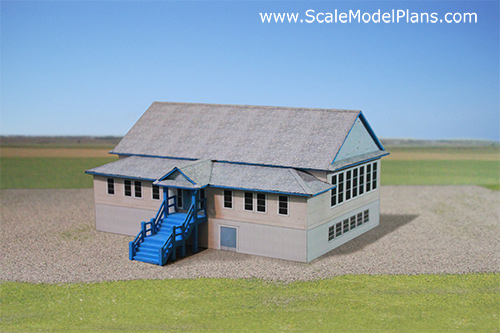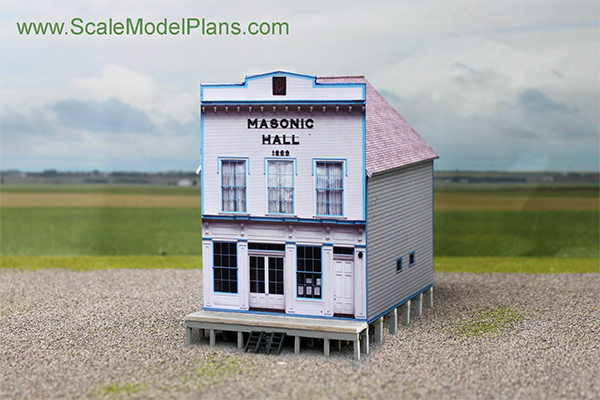 Enter Coupon code at time of purchase.
---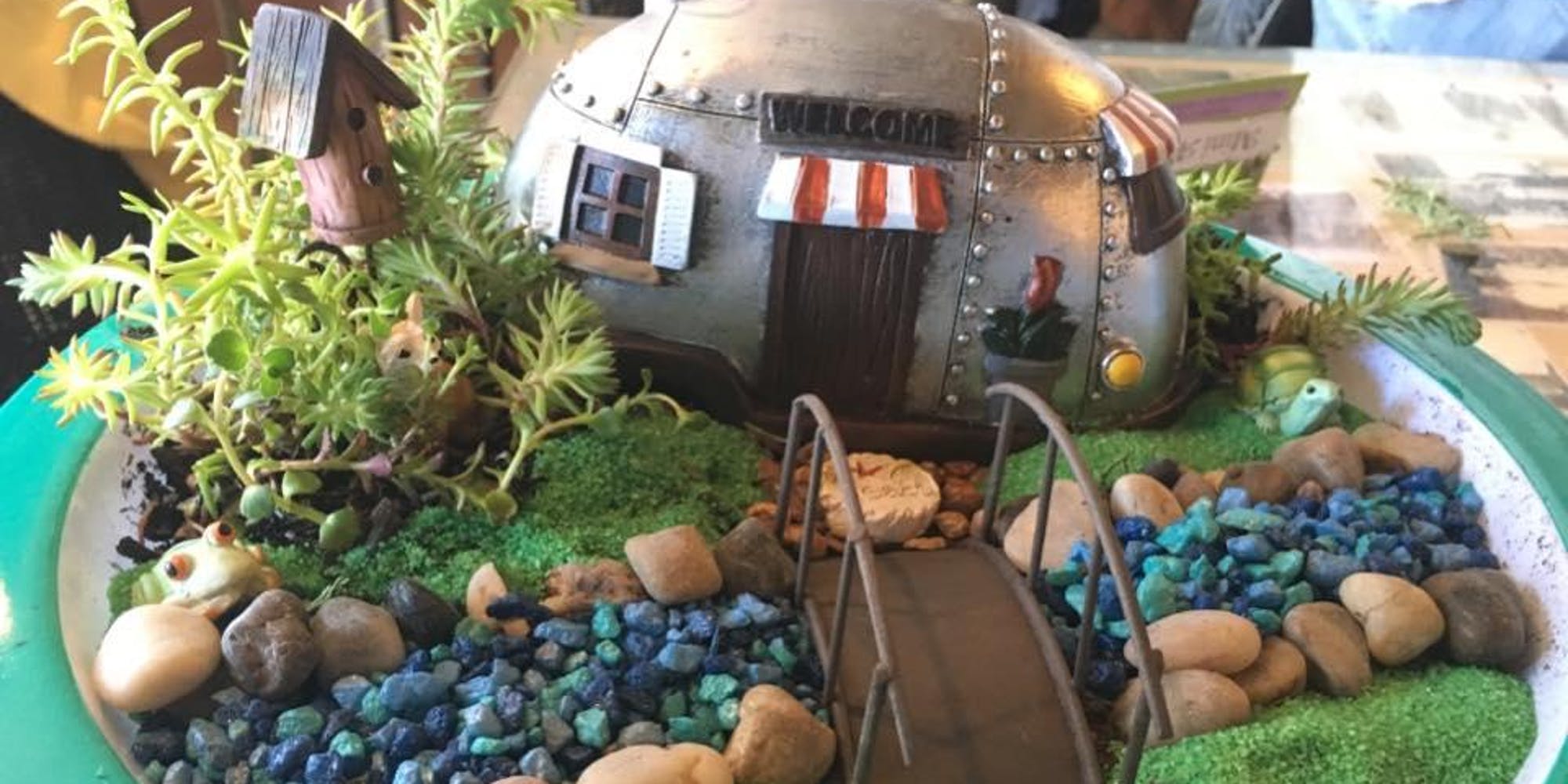 Fairy gardens have skyrocketed in popularity in recent years with adults and children alike falling in love with the tiny displays filled with magic and whimsy. Apart from being an intriguing and fun pastime, creating a fairy garden can also be considered both educational and therapeutic. Children (and even some adults) can gain a lot of knowledge about plants while adults are able to connect with their inner child. Fairy gardens are ideal for anyone who is looking for something different from a typical scale model project. While it may seem like a lot of hard work, creating your own enchanted garden is a lot easier thanks to a few basic guidelines.
Photo courtesy of Fairy Garden Fun
Indoor VS outdoor fairy gardens
One of the biggest decisions you will have to make when planning your fairy garden is to decide whether you want to set it up inside your home or in your garden. If you have space in your garden and live in an area with mild weather throughout the year, you may want to consider creating an outdoor fairy garden. If you decide on an outdoor garden it is recommended to put it in a sheltered area such as under a tree or on your veranda to protect your accessories from the elements. If, however, your garden is often battered by inclement weather conditions, an indoor or portable fairy garden may be your best option. Also envision the placement of your garden before you start constructing it, keeping in mind any small children or pets that may be able to interfere with it when you are not looking.
Start with the basics
As with any scale model projects, it is important to start with the basics and then add other elements as you go along. The first thing you will need to do is pick a suitable container for your fairy garden. Depending on your available space you can use anything from an old bathtub or sink to a wheelbarrow, an antique dresser drawer, plastic sandpit, and an unused bed frame. You may also, of course, choose to transform an entire natural section of your garden, creating an area overflowing with enchantment. Once you have your container and have it filled with suitable soil you can start planting your greenery (if you wish) and erect a fairy house. After this is in place you can let your imagination run wild and add any accessories your heart desires including tables, swings, picket fences, a pond, and mushrooms.
Keeping your fairy garden clean
Whether you have an indoor or outdoor fairy garden, chances are it will need to be cleaned from time to time. If you are using real plants in your garden you may have to trim them back a bit and even do some small-scale weeding. Your fairy house could probably do with a dust or gently wipe every couple of weeks while even your smaller paraphernalia will need to be cleaned from time to time. While pebbles and stones can be submerged in water and washed, other, more delicate items should only be dusted or gently wiped with a damp cloth or cotton swab. Be sure to only use gentle cleaning products, especially if your children are going to help set up and maintain the fairy garden. Harsh chemicals may not only cause a number of adverse reactions but can also damage the components of your garden.
There are no rules in fairy gardening
When creating your fairy garden you do not have to worry about sticking to any rules. As long as you get the basics right you can simply allow your imagination to guide you the rest of the way. Your fairy garden can be as big or as small as you wish and to what extent you accessorize it is also entirely up to you. Elaborate, colorful accessories are as acceptable as more natural and demure ones. As long as your fairy garden gives you joy you don't have to worry too much about following strict guidelines.
Creating a fairy garden is a fun and unique way to get in touch with your inner child. It can also prove to be a fun project to involve the children in as their natural belief in magic and tangible excitement could make the entire project a lot more enjoyable.
---
of N Scale 1:160, HO Scale 1:87, OO Scale 1:76, and O Scale 1:48 plans, templates, and Cardstock patterns, then click to download the
printable PDF files
so you can get started on your next project. Modelling in Z, TT, or S scales?
Click here
Garden Scale Plans - see our companion site:
www.ScaleModelBuildings.com
Interested in miniature model making?
Scale model plans for HO Scale , N Scale, OO Scale, and O Scale model railroad buildings and structures. Create realistic, inexpensive scale model buildings for your model railroad layout, diorama, or toy train set. Build to accurate scale with Computer Aided Design miniature plans or simply cut out the traceable templates. As an added feature, you can print out color patterns to card stock to create paper models of buildings and structures. If 'kit-bashing' is more your style, try customizing, or combining patterns to create a unique scale model structure. View our on-line catalog of HO and N scale plans to get started on your next building in scale project. Beginners Welcome!