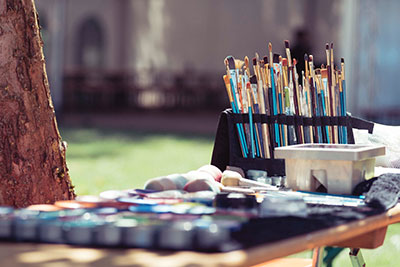 Every year is filled with ample cause for celebration including birthdays, anniversaries housewarmings, and graduations. If you are a scale model enthusiast, however, you don't have to wait until it is someone's birthday before you can throw a shindig. Paint parties, also affectionately known as 'Paint & Sips,' are fast gaining popularity among creatives who like to combine arts and crafts with social interaction. Whether you want to throw a scale model painting party as part of a special celebration, or simply to get like-minded people together to enjoy a night of creative interaction is entirely up to you. Organizing a painting party can be great fun, especially if you follow a few simple guidelines that will make the entire planning process significantly easier.
Setting up your party space
As with all social gatherings, the venue for your party is extremely important. The number of people you want to include will dictate the size of the venue, but ideally, you need a large area with plenty of table space. Typical scale models require quite a lot of detail when painting, making good lighting an absolute necessity. If there is not sufficient overhead light in the venue you will perhaps have to consider placing individual desk lamps on every table. Decide what food and drinks will be served and also whether it will be offered during an intermission or at the end of the night. Although your activities for the party will revolve around painting, nothing prevents you from choosing a fun theme and decorating your venue accordingly.
Good food makes for a good party
Food has always played an important role in social gatherings as it not only satisfies the hunger of your guests but strengthens the bond between them too. For your model painting party, pick foods that are not only light but easy to eat as well. Ideally, you want to steer clear of anything that requires cutlery or that will leave your fingers oily. A variety of gourmet sandwiches, fruit & vegetable skewers, pita wedges served with hummus, bite-size scones, fruit tartlets, and cheese and biscuits all make for good choices. While you want your guests to enjoy themselves you do not want anyone getting drunk and disorderly. Offer a variety of drinks including water, fruit juice, a selection of wines and even a few beers. You can also set up a tea and coffee station as you will undoubtedly have a few die-hard warm beverage drinkers among your guests.
Don't forget the social aspect
What would a party be without some light-hearted social interaction? Although the main purpose of your get together is to paint beautiful scale models, you do want your attendees to have fun as well. Extend a warm welcome to your guests and briefly explain the proceedings to them. If most of your guests have never met before, try to start the party with a fun ice breaker that will set the mood for the duration of the event. Consider having a break half-way through the painting part of the party to give guests a chance to stretch their legs, run to the bathroom, and interact with one another.
If you haven't yet done so, put hosting a paint party on your to-do list for the year. A scale model painting party will not only be great fun but will also enable individuals with a shared interest to socialize while exchanging ideas and discussing techniques.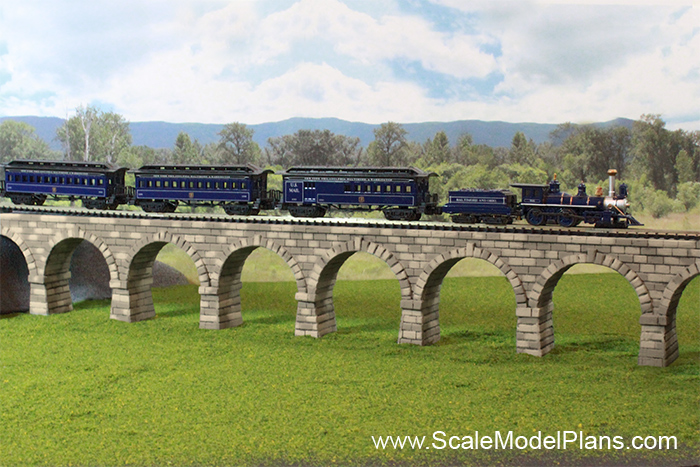 Building scale models and railways is a pastime that people from around the globe can enjoy across both countries and cultures. For some, however, getting into the world of model building can be a challenge. Visual, audio, and mobility impairments can make it tough to work with the small parts and within the tight spaces required by model building, but it's far from impossible. Here are some tips on how you can enjoy your favorite hobby without your disability holding you back.
Set up a Dedicated Space
When building models, it's crucial that you have plenty of space to maneuver around with ease. Finding a big enough spot is important for those with mobility impairments, especially when using wheelchairs or walkers. Having a large, open space where you're free to build your model can make it possible to move around the room quickly, improving your workflow and saving you some frustration down the road.  You should choose a place that you can enter and exit without difficulty, preferably one that's close to a bathroom for when you need to take a break. Try to avoid placing your model in the basement or attic, as it can be dangerous to scale all of those stairs each day. Instead, opt for an empty room on the ground floor.
Adjust the Height of Your Layout
The platform on which you build your scale model should be at the height that's most comfortable for you. If it's too high, you may strain your arms and neck. A platform that's too low can force you to hunch over and stress your back. You should aim to build a layout that's at diaphragm level. For example, hobbyists with mobility concerns should build their model platform several inches lower than those who plan to stand as they work.
Invest in a Magnifying Lens
If you have a visual impairment, you may have trouble seeing the finer details of a model. A high-quality magnifying glass can help you to see small details as you build your layout and ensure that everything is in its proper place. If you want, you can also find more high-tech magnifying setups. Electronic magnifying systems help those with poor vision to see items up close using either a handheld device or by projecting enlarged images to a computer screen.
Order Materials Online
A visual or motor impairment can make it difficult to get to the store, especially if it's out of the way. Instead of heading to the closest specialty shop when you need supplies for your model, you may find it easier to order what you need online. Not only is shopping from the comfort of your living room more convenient, but you can also find a wider variety of items, including custom structures and building plans. You can get everything you need delivered straight to your door without having to worry about finding a ride or navigating the public transit system.
Building scale models is an entertaining pastime for all, but it can be a challenging hobby for those with disabilities. By building the right space and ordering specialty equipment online, you can make it easier to enjoy your favorite hobby without worry.