Welcome to
Connect with Us:
Please allow Pop-ups from ScaleModelPlans.com in order to fully utilize our website
---
For this HO scale project I used .188" (4.8 mm) Angle for the outer frame.

Miter all corners to 45° using a chopper, razor saw, or reinforced razor blade.
---
Cut mullions from rectangular material. I used .188" (4.8 mm) x .188" (4.8 mm).
---
After painting the frame glue acetate to frame from inside of structure. It may be easier to install the window frame first. then glue the acetate in place from the inside of the structure.
---
Completed window assembly
---
---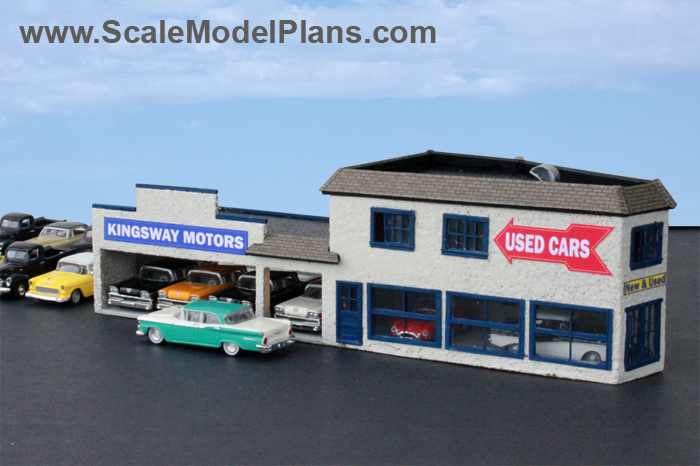 ---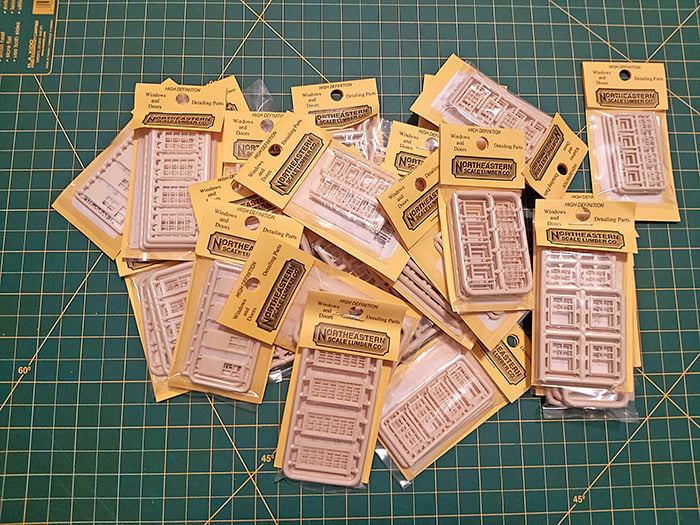 Customizing doors & windows:
Check our window and door reference charts for an array of pre-made doors & windows.
Sometimes the exact door or window is not commercially available, and rather than significantly depart from the look of the original prototype structure you may wish to fabricate an opening by modifying one or more available styrene pieces.
Here are two methods that have often been used on our projects:
---
---
Combining smaller windows:
A simple solution for a larger than available window can be to combine to or more windows together into one unit.
If you need a large picture window or storefront window, check the chart for a window of approximate height, and a width that would multiply to the approximate width of your required result. You may be able to glue two or three narrower windows to gether to get the desired result.
Reinforce the joins with rectanglar material such as basswood or styrene as shown.
---
Resizing an existing window:
You can modify the height or width of an existing larger window by using a razor saw, razor blade, or hobby knife. Cut, trim, and rejoin pieces of a larger window in order to get the size you need.
---
Rejoin the Head section to the trimmed frame to create a shorter window.
---
---
To create a wider window you can remove a side casing from either one of both windows.
---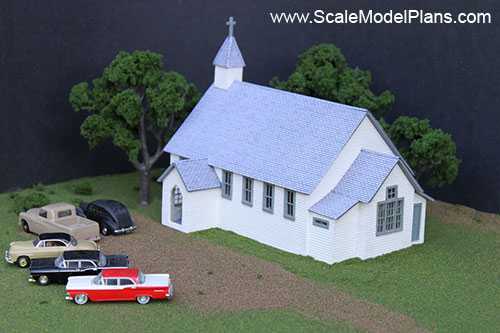 The large sanctuary window in Plan 1272, Christ Church in Hope, BC, is an example of combining a variety of windows to make up the desired effect.
Although there are hundreds of various sizes, shapes, and scales of windows available, there are thousands of variations in real life prototype structures. Given these odds, is is very likely that at some point you will not be able to find a commercially available window to fit your model. However, using some of these techniques will allow you to create a facsimile that will be very close, so that you can create a realistic depiction of the prototype structure. Using your creativity can be a rewarding part of model building.
---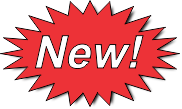 Visit our News Page for monthly discounts on select plan packages.
Up to 15% off!
---
of N Scale and HO Scale plans, templates, and Cardstock patterns, then click to order the printable PDF files so you can get started on your next project.
Information provided in these tutorials is for informational purposes only. Owners of this website offer no guarantees and assume no responsibility or liability of any type with respect to the content of these tutorials and will not be held liable for any damages or injuries caused by using or misusing the information on this site, and anyone using these methods does so at his/her own risk. By viewing these articles you agree that you will not hold, or seek to hold, Owners of this site responsible or liable with respect to the content of this site. Processes illustrated on this website should not be undertaken without a complete understanding and knowledge of the safe and proper use of all related tools and processes.
Contact Us © 2022 T. Carson Legal