Welcome to
Connect with Us:
Please allow Pop-ups from ScaleModelPlans.com in order to fully utilize our website
Model Railroading & Scale Model Building

:
Part One:
Scratchbuild a Structure:
This segment of the video introduces the various methods of constructing a scale model using the plan package of Plan 576, the two-car garage, from ScaleModelPlans.com, and focuses on the scratch building procedure.
Click here to see a video on using the cardstock package.
---
---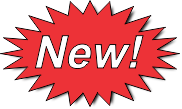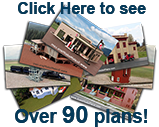 Visit our News Page for monthly discounts on select plan packages.
Up to 15% off!
of N Scale and HO Scale plans, templates, and Cardstock patterns, then click to order the printable PDF files so you can get started on your next project.
---
---
Information provided in these tutorials is for informational purposes only. Owners of this website offer no guarantees and assume no responsibility or liability of any type with respect to the content of these tutorials and will not be held liable for any damages or injuries caused by using or misusing the information on this site, and anyone using these methods does so at his/her own risk. By viewing these articles you agree that you will not hold, or seek to hold, Owners of this site responsible or liable with respect to the content of this site. Processes illustrated on this website should not be undertaken without a complete understanding and knowledge of the safe and proper use of all related tools and processes.
Contact Us © 2022 T. Carson Legal