Welcome to
Connect with Us:
Please allow Pop-ups from ScaleModelPlans.com in order to fully utilize our website
Having trouble downloading? Check your email for backup copy of links, or click here for tutorial.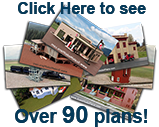 In our ongoing mission to provide as much information and assistance as possible in ordering and working with our scale model plans, we realize that individual questions and specific concerns will arise, so we thought we'd answer the most common ones on this page. This will not prevent us from answering your questions personally, but we thought that it would provide an added convenience.
If you have a question that is not answered on this page, please feel free to contact us.
Click Here to send us your Question.
---
Questions & Answers:
In order to help you find your answer we have organized previously answered questions into three categories:
Licensing & Ownership ● Model Building & Technical● General
(For brevity, some of the questions have been edited or paraphrased.)
Licensing Questions:
We use a formula based on how much it costs us to produce each project. Altogether, research, travel or paying others to attend the site, photographing and measuring the original structure, drafting, numerous calculations, graphics, and many other things that go into each plan can run into hundreds of hours for each plan. If we were to produce only one or two common scales, we could not afford to offer the selection of plans that we have, and we also feel it is important to represent all modelers, whether they be N or O scale builders, not just the most common, being HO scale. Therefore, the price of each plan is based on the anticipated total sales across the full spectrum of scales. And as a footnote – YES, illegal sharing DOES hurt us, so please help us to continue in our endeavors.
Our plans are intended for individual use, not for mass production. We encourage scratch building, however, if using our plans to produce saleable models please purchase one plan set (license) for each individual model produced, and contact us prior to starting. Please refer to the License Agreement for more details. Any other use could be a violation of International Copyright Laws.
No, the plans are copyrighted and registered to the email address associated with the order. A considerable amount of research and technical work goes into creating each plan, and we depend on the sales to support this and further development.
Thank you for your honesty. You can make this right by purchasing a legitimate copy from our online catalog.
We have looked at a few better known money order options, but they did not meet our level of customer service or reliability, so we have deternined that PayPal is the best option. We would rather put our resources and energies into what we do best, and let PayPal do likewise with what they do best. We think that this is the most prudent strategy.
No, they are designed and intended to be used for scratch building only. We do not offer any support or advice on laser cutting, Cricut, or use other than building from scratch.
That is actually a very good question. Since these are 'plans' similar to a set of house plans, and not kits, a certain level of capability is assumed, much like when a set of plans is given to a carpenter it is assumed that the carpenter knows how to build a house. That being said, although these plans do not include specific instructions per se, they include general construction guides for both the scratch built version and the cardstock version. In addition, our tutorials page has several tutorials and videos on various techniques used in model building. Most people learn as they go. Probably the hardest part is dealing with small parts more than the actual level of technical ability. If you are not sure try our Free Download 2 car Garage project found on the Catalog page. At the least, you can challenge yourself to learn some new skills. There are no building inspectors watching over you, so you are allowed to make mistakes and try again - no pressure!
Some plans are available in 1:10 scale at http://scalemodelbuildings.com/ Other traceable templates would need to be print-enlarged, but the scaled plans could definitely be used. Click here for a brief tutorial.
We may sell 3D models or kits in the future, but our goal at ScaleModelPlans.com is to encourage model building. We believe that it is important to preserve the skill and not let model building, particularly scratch building, become a lost art. In order to do that we will continue to provide plans that provide for a range of abilities and skill levels.
Yes. The brand of printer should not be a problem. As long as you can open a PDF file, (any computer and most smart phones & tablets can do this), you should have no trouble printing. Scaling to Z, TT, S scales, etc. should be no problem either.
Yes, you're right. There are two reasons: One - we like the buildings to stand on their own merit, and don't want too many distractions, and two - it's always a nice surprise to see the variety of ways our customers finish and embellish our plans.
For HO and OO I usually use 65 lb. cardstock, which is about .008" thick, but most of the time I just use Kodak 39 lb. (7 mil) Matte Photo Paper. The thicker the paper the sturdier the structure, but as the material thickness increases the bend radius also increases. For N scale I would definitely stick to photo paper. For larger than OO scale I would use 90 lb - 110lb cardstock, but you can also reinforce the inside of the structures with scraps of balsa, mat board, or foam board. I like to use Mat board or 1/16" balsa for the base of the structure, and also for a roof subsurface, but for HO and N scale, it's not always necessary. The cardstock guide will also contain some useful hints.
The plans are similar to an actual set of blueprints that you would get when building a house, but are drawn actual size, so you could take the dimensions right from your computer without having to print them out. Some people are more familiar with this method of building and enjoy the challenge. Templates are actual size and actual shape, so they can be printed and traced directly onto the building materials. This is convenient for roof sections, which would otherwise require considerable calculation. We include both, as well as a few other options.
The traceable templates as well as the plans are actual size, so working in either measurement system is possible. The provided dimensions are in inches but you can measure the plans directly with a metric ruler.
Vous pouvez travailler dans métrique ou les pouces. Les plans sont la dimension réelle. Les dimensions fournies sont dans les pouces mais vous pouvez mesurer les plans directement avec une règle métrique.
Yes. All of our plans are printable on standard size office paper, (8 1/2" x 11" letter-size). For G, O, and some OO scale plans this is done by 'tiling' the sheets. All plan pages are printed normally, then some of the sheets are then taped or glued together along the 'crop' marks.
You can get started with a minimum amount of equipment and add things if and when you need them. I would suggest a razor saw, some reinforced edge razor blades, a few hobby knives (x-acto type), some sandpaper, crazy glue, tacky glue to get started.
Good question, but no, they don't for various reasons, the main one being that there are so many methods of construction, including foam core, balsa, styrene, scaled lumber, or a combination. Most of the structures can be completed with just one strip of scaled siding, beech wood, or balsa, and one sheet of roofing material, so we don't want to complicate things with unnecessary calculations. If using foam board, as an example, one sheet of foam board will do several scale buildings.
In the long run it is probably more economical to buy extra materials and have some left over, than to pay more money for plans that include a materials list that may or may not be relevant to the type of materials you are using. We try to keep the plans affordable, but if we were to include materials lists for each of the various methods of construction it would just add too much to the cost of the plans.
Specific window dimensions are given in each plan set, but in most cases window sizes and styles can be individualized. To make things easier, check the Window Cross-Reference Chart to decide on which windows to use.
*Suggestion: Order a selection of windows, doors, and building materials to have on hand. You will most likely be building many more structures, and it's nice to have a readily available selection.
Unfortunately we are not set up for printing and International shipping. Our suggestion is to use a local print shop to print out only the pages you wish to have printed. This would be far more economical and reliable than insuring and shipping a package of printed materials.
You should have immediately been re-directed to the file download link. Also, it could be that your spam filter is blocking the backup email version of the download page. Please contact us (click here) and we will gladly re-send any ordered files.
No, for now just the plans. Our focus is to encourage and help enthusiasts discover the excitement and sense of satisfaction in creating something from scratch. However, at some point in the future we may decide to sell the actual models as well.
Yes, Garden Scale plans are now available at ScaleModelBuildings.com
We will be adding other scales at some time in the future, but in the meantime, some existing scales can easily be converted to Z Scale, S Scale, and TT Scale. Click here for more information.
We may introduce a check or money order option in the future, but other than that, we consider that PayPal is the best option. We would rather put our resources and energies into what we do best, and let PayPal do likewise with what they do best. We think that this is the most prudent strategy.
We welcome suggestions but ask that they meet certain criteria. The building should have some historical significance and should complement a wide range of layouts. For example, there was only one "Cookstown Tavern" (plan 1768) in the world, but it would look right at home in any era of layout. The building also needs to be within driving distance for one of our contacts in order to get the necessary dimensions and photos.
Click Here to send us your Question.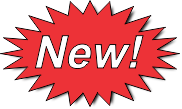 Visit our News Page for monthly discounts on select plan packages.
Up to 15% off!
---

of N Scale and HO Scale plans, templates, and Cardstock patterns, then click to order the printable PDF files so you can get started on your next project.
All Structure images on this site are photos of actual scale models
Scale model plans
for HO Scale, N Scale, OO and O Scale model railroad buildings and structures. Create realistic, inexpensive scale model buildings for your model railroad layout, diorama, or toy train set. Build to accurate scale with Computer Aided Design miniature plans or simply cut out the traceable templates. As an added limited time offer, you can print out color patterns to card stock to create paper models of buildings and structures. If 'kit-bashing' is more your style, try customizing, or combining patterns. Use up your leftover model building supplies to create a unique scale model structure. View our on-line catalog of HO Scale , N Scale, OO and O Scale plans to get started on your next building in scale project. Beginners Welcome!